The Client
The Specialist Pharmacy the UK's only compounding pharmacy. Leading the way in compounding bespoke bio-identical hormone medicines. I worked as a UI and UX designer under ITEnterprise.co.uk for this project.
The Problem
The problem to be solved was to make a perfect UX and UI for a reporting portal of The Specialist Pharmacy .  They have many departments in their organization and they wanted to record everything about:
1. Operations status: How many compounds/medicines are scheduled, dispensed, Accuracy checked, dispatched, etc.
2. Requests: How many requests are for compound lines, dispensaries, and vitamins.
3. Prescription Sources: Through email or Fax, posts, Prescriber's portal.
4. Clinical checks: Checked or no checked.
and many more things. To design this I had to do a lot of research on the existing process in the pharmacy. It was part of 2 other big portal's I designed The patient's portal and The prescriber's portal, check that project here.
The Solution:
I took live sessions with their staff and asked some questions for user research. I learned how they work currently in the pharmacy to keep all the records. What problems they face mostly that must be solved. For this project, I am not allowed to share more screens as they are confidential. So i am sharing only the main dashboard screens that i designed.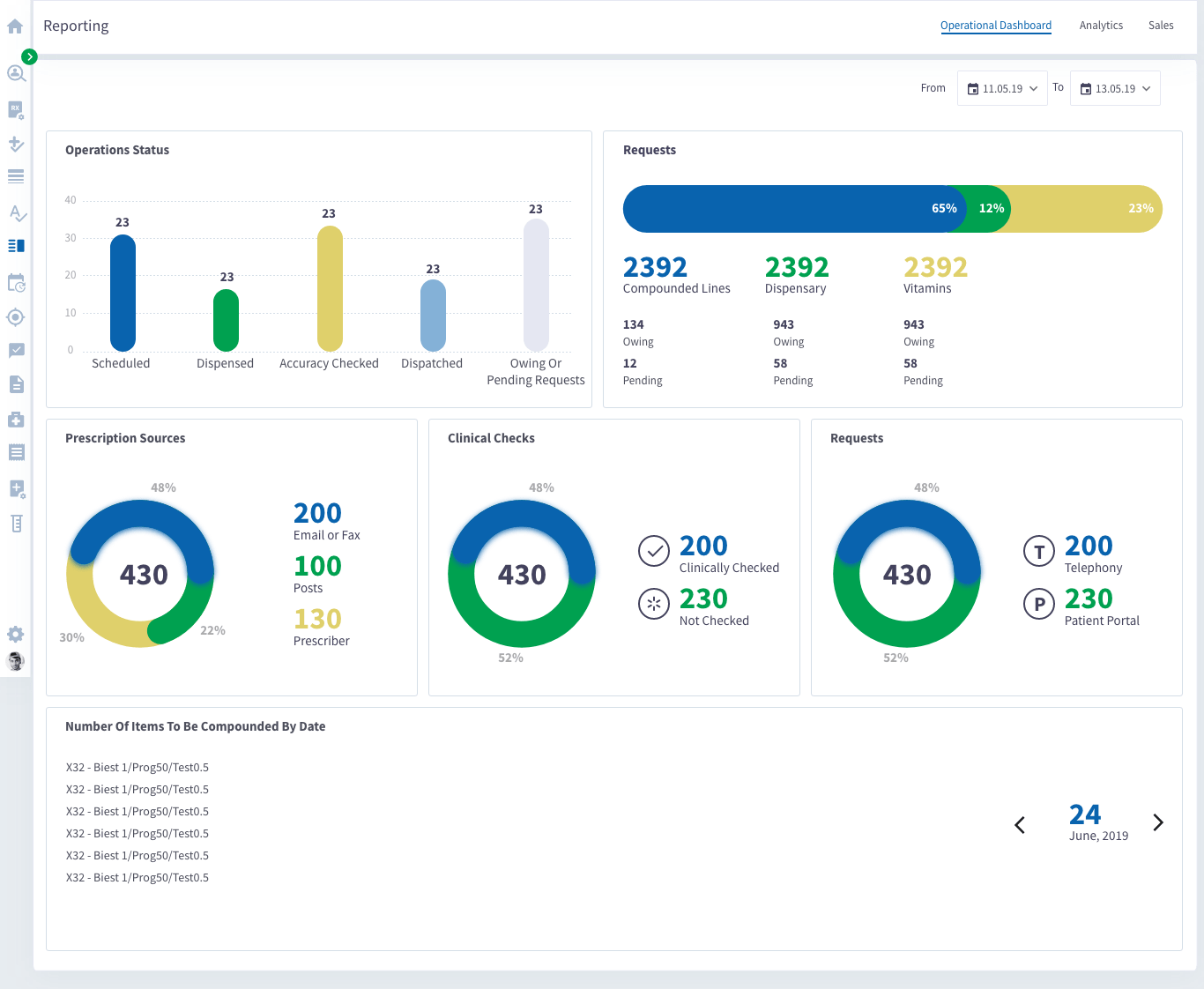 Do you have any projects to discuss with me? Please contact me!